Features of Infinite Cab
Infinite Cab, an Uber-like taxi booking app is developed by the skilled taxi app developers. It is a comprehensive taxi dispatch software solution that gives you the audacity to put up an enterprise-level transportation business with taxi app development.
Our feature-rich package is the best way to surpass the adversity and competitiveness of contemporary business ecosystem. We extend the excellent features of taxi booking system or cab management software for smooth & reliable business functioning that results in a dynamic conversion and eventual transformation of your business to a new dimension. Our Uber clone app and taxi dispatch software comprise an efficient mobile application for passengers to book taxi online, a powerful driver application to perform passenger requests and a fully featured and well-organized admin panel to monitor the entire process.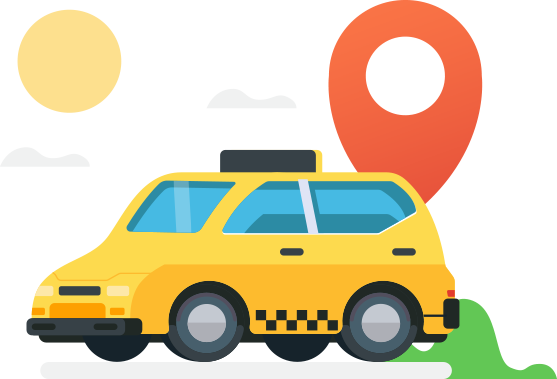 Why Infinite Cab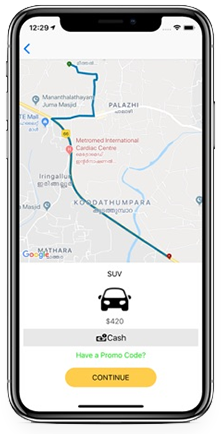 Referral Program

Lets users an opportunity to earn reward points through referring apps to friends.

User Friendly Design

Designed in a simple and user-friendly manner to acquaint every class of people.

Point System

Admins can grant some privilege points to passengers as rewards based on their completed trips.

Of Course, Faster

Our Premier Taxi mobile app is second to none for its speed, effectiveness, and hassle-free.

Generating Bonus

This feature entitles users some extra bonus point through the activities of referred friends.

And It Is Secured

Infinite Cab management software or taxi dispatch software is the product of top-notch security integration.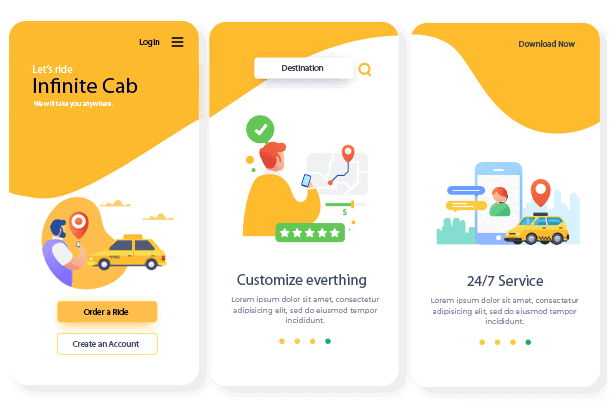 How Infinite Cab work for your
Passengers?
The steps involved in the working of Infinite Cab, the taxi booking Software is as follows, In the very first step a passenger books a cab through infinite cab booking app by providing all the necessary information required for processing the request. In the next step, all drivers will receive the request from passenger and the nearby driver will accept the request and the passenger will get an automatic message including the driver's profile and the estimated arrival time and fare to reach the destination. Find more information about the working of Infinite Cab Booking Software.
Read More